world beard and mustache championships
While I cannot grow any significant facial hair without looking like a muskrat, I always suspected that a well groomed set of mustache makes one look distinguished.
How right I was.
I took a gander at the
World Beard and Mustache Championships
and, if I was a chick, I would be sopping wet right now. Below is just a small sample of the debonaire gentlemen that's no doubt ruining all of our chances to score...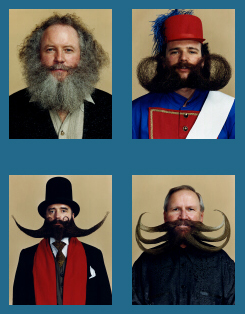 big, beautiful beards