secrets not proud of
PostSecret
has a collection of secret confessions...
"Each secret can be a regret, hope, ,experience, unseen kindness, fantasy, belief, fear, betrayal, desire, feeling, confession, or childhood humiliation. Reveal anything - as long as it is true and you have never shared it with anyone before."
Need more? Check out
Not Proud
- a text based confessional.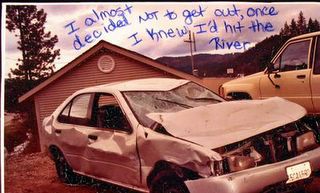 creepy...