free online pool game that actually good
Of all comanies, Oreo gives up free pool game online. It plays 8 ball, 9 ball, and many other virtual balls except yours. And it's actually good.
Because, when I think of playing pool, I don't think of smoky bars, smells of stale beer, sounds of idiotic bravado, cheap women, and, of course, Oreos.

Free Oreo Pool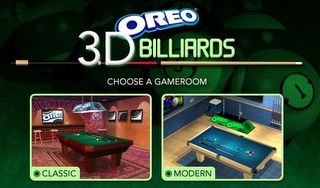 its better than pocket pool